On the Concept of the Ottoman Medreses՚ Curriculum During the Classical Age (1470-1839)
Keywords:
curriculum, Ottoman medreses, muderris, textbook, Ḳanūnnāme-i Ehl-i ʻİlim
Abstract
Some of the main characteristics of the centralised Ottoman system of education are the unitary basic curriculum, determined medrese categorisation and clearly defined the way of muderrises promotion. This paper aims to present the curriculum of the Ottoman medreses in the classical age (1470–1839) that is based on primary sources: laws passed by the Ottoman sultans Mehmed II The Conqueror (1451–1481) and Suleiman The Magnificent (1520–1566). The scientific autobiography of the Ottoman scholar Ahmad Tashköprüzade and the official report from 1741 for the French embassy are discussed in this paper. The analysis of the teaching methods, representation of some sciences in the curriculum, and contents of some textbooks are also presented.
Downloads
Download data is not yet available.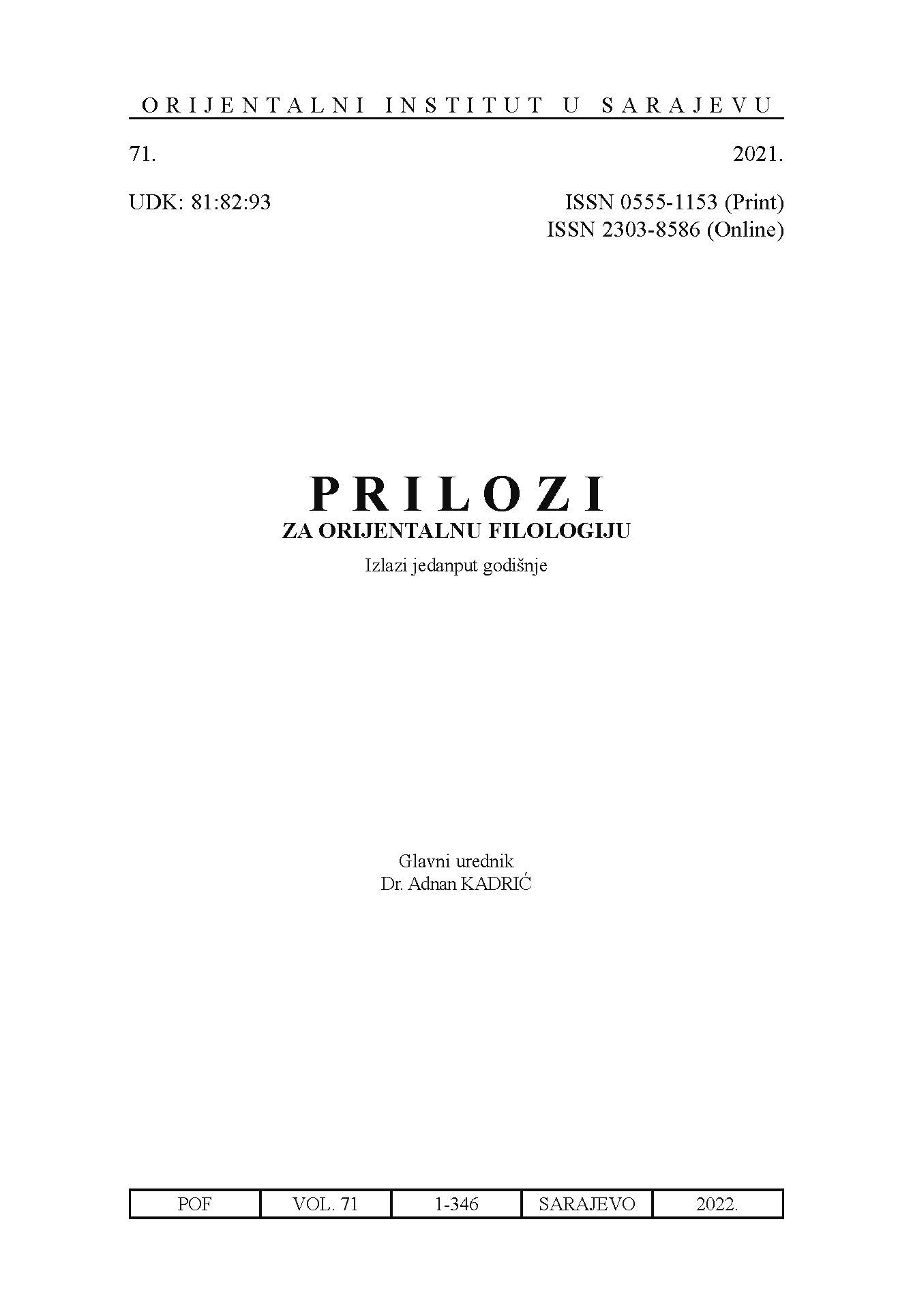 Downloads
How to Cite
Mataradžija, V. . (2022). On the Concept of the Ottoman Medreses՚ Curriculum During the Classical Age (1470-1839). Prilozi Za Orijentalnu Filologiju, 71(71), 253–285. https://doi.org/10.48116/issn.2303-8586.2021.71.253
Section
Cultural heritage