Several Documents About Isa-Bey's Tekke In Sarajevo (I)
Keywords:
history, Ottoman studies, archival documents, Isa-bey's waqf, Sarajevo
Abstract
The historical literature generally agrees that the zawiya built by Gazi Isa-bey in Sarajevo in 1462 on the right bank of the Miljacka river was a Mevlevi tekke from its inception. This thesis, however, cannot be supported by any clear historical evidence. According to the archives, the first documents linking Isa-bey's zawiya to the Mevlevi tariqat date from a much later period than its founding. These documents originate from the last quarter of the 18th and the beginning of the 19th century. They discuss the efforts and activities of Sheikh Osman Dede to establish a waqf for Isa Bey's tekke in order to present it as Mevlevi. These documents contain important information regarding Isa-bey's tekke in Sarajevo and the waqf that Osman Dede left to the zawiya, as well as the Mevlevi zawiya established by Haci Mahmud on the land of the waqf of Isa-bey and the Mevlevi order in Sarajevo.
Downloads
Download data is not yet available.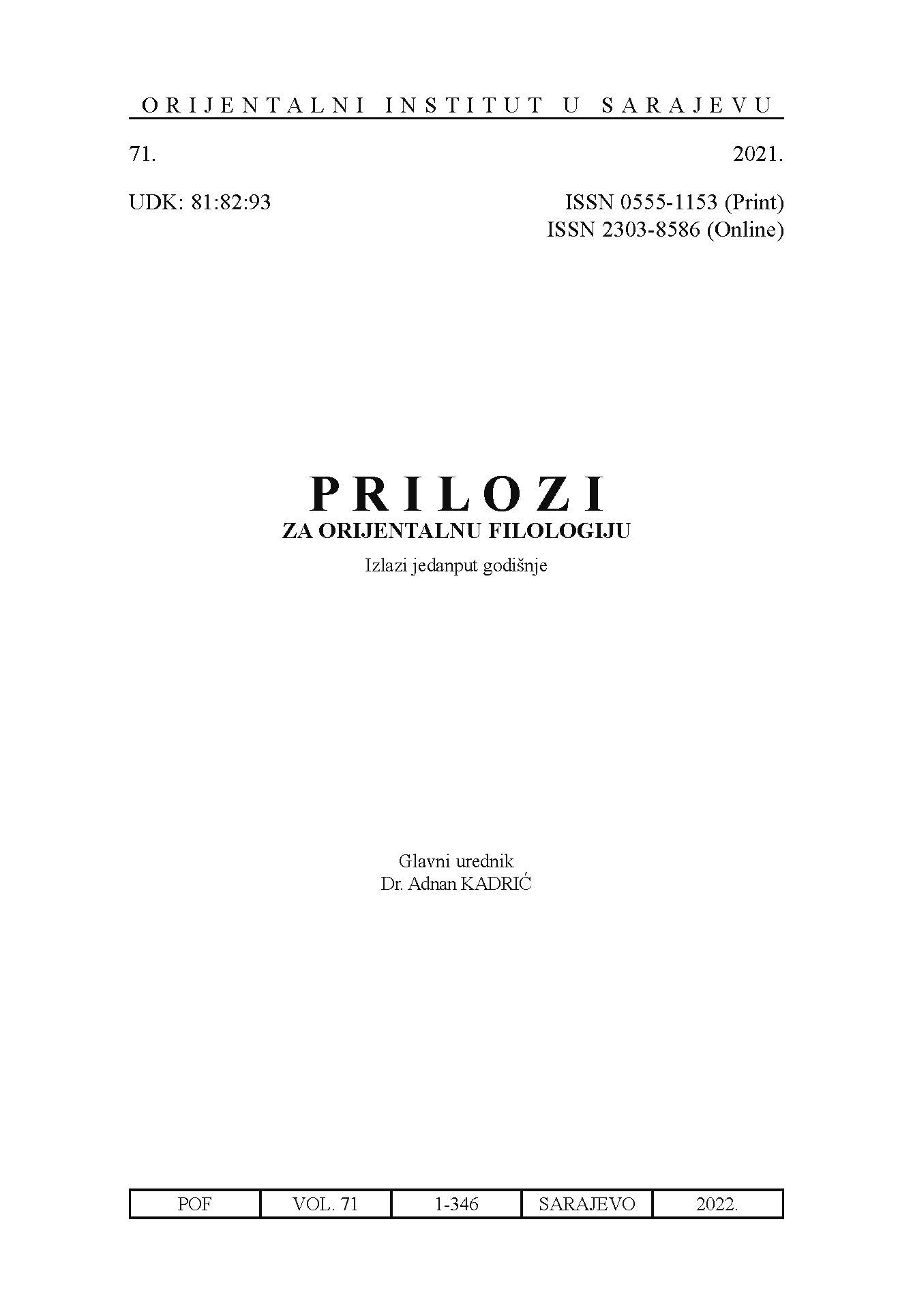 Downloads
How to Cite
Oruç, H. . (2022). Several Documents About Isa-Bey's Tekke In Sarajevo (I). Prilozi Za Orijentalnu Filologiju, 71(71), 195–252. https://doi.org/10.48116/issn.2303-8586.2021.71.195
Section
History and Diplomatics