Mullah of Sarajevo Šejhzade es-Sejjid Muhamed Seid-Efendi and His Role in The Eyalet of Bosnia (1795-1814)
Keywords:
mullah, kadi, mufti, vali, Sarajevo, eyalet
Abstract
Šejhzade es-sejjid Muhamed Seid-efendi held the office of the mullah of Sarajevo on four separate occasions, which was unprecedented until his time. He held this duty for about five years and, in a political sense, his term in office represented one of the most difficult periods of the Empire and the eyalet of Bosnia. During the career of Šejhzade at the end of the eighteenth and the beginning of the nineteenth century in Belgrade and Sarajevo, the political and social events were at a high level and this undoubtedly enabled him to play an important role in political decisions made in those cities. This paper mainly focuses on the period of Šejhzade's jurisdiction in Sarajevo, to the extent permitted by the available sources. The process of his appointment in Sarajevo, his experiences with the central administration during the extension of his period in the office, his desire to remain permanently in Sarajevo, the family relationships which he established in the city, and his relationships with other representatives of the ulema in Sarajevo are the main subjects of this paper. This work tries to contribute to the study of political factions and problems among the social strata of Sarajevo and the eyalet of Bosnia in the mentioned time frame.
Downloads
Download data is not yet available.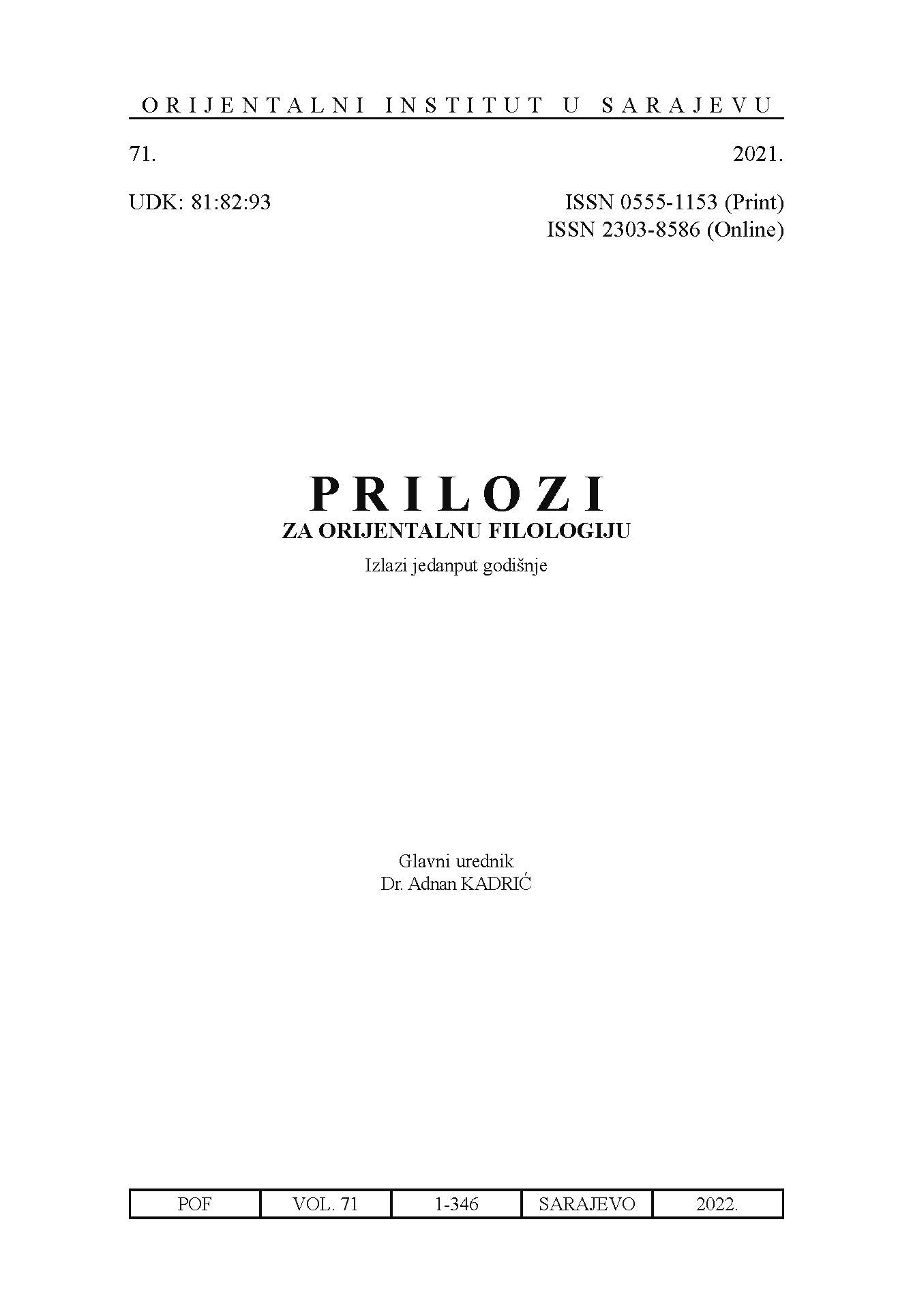 Downloads
How to Cite
Loklar, B. . (2022). Mullah of Sarajevo Šejhzade es-Sejjid Muhamed Seid-Efendi and His Role in The Eyalet of Bosnia (1795-1814). Prilozi Za Orijentalnu Filologiju, 71(71), 163–193. https://doi.org/10.48116/issn.2303-8586.2021.71.163
Section
History and Diplomatics