Perceptions of Bosnians in Early Modern Ottoman Ethnography
Keywords:
Ottoman ethnography, ḳul cinsi, Potur, devşirme, conquest of Bosnia, Bosnians at the Ottoman court, Islamization of Bosnia, Tursun Bey, Mustafa Ali, Kuripešić, Ḳavânîn-i Yeniçeriyân
Abstract
It is a well-known truism that Bosnians played an important role in Ottoman history, especially during the so-called Golden Age of the Ottoman Empire. This has long engaged Bosnian Orientalists, who have unearthed and translated a veritable plethora of Ottoman documentation and manuscripts dealing with Bosnia and Bosnians during the Ottoman period. This article attempts to add to that long scholarly tradition by sketching out how Ottoman ethnography perceived Bosnians and the historical context in which these perceptions were embedded.
Downloads
Download data is not yet available.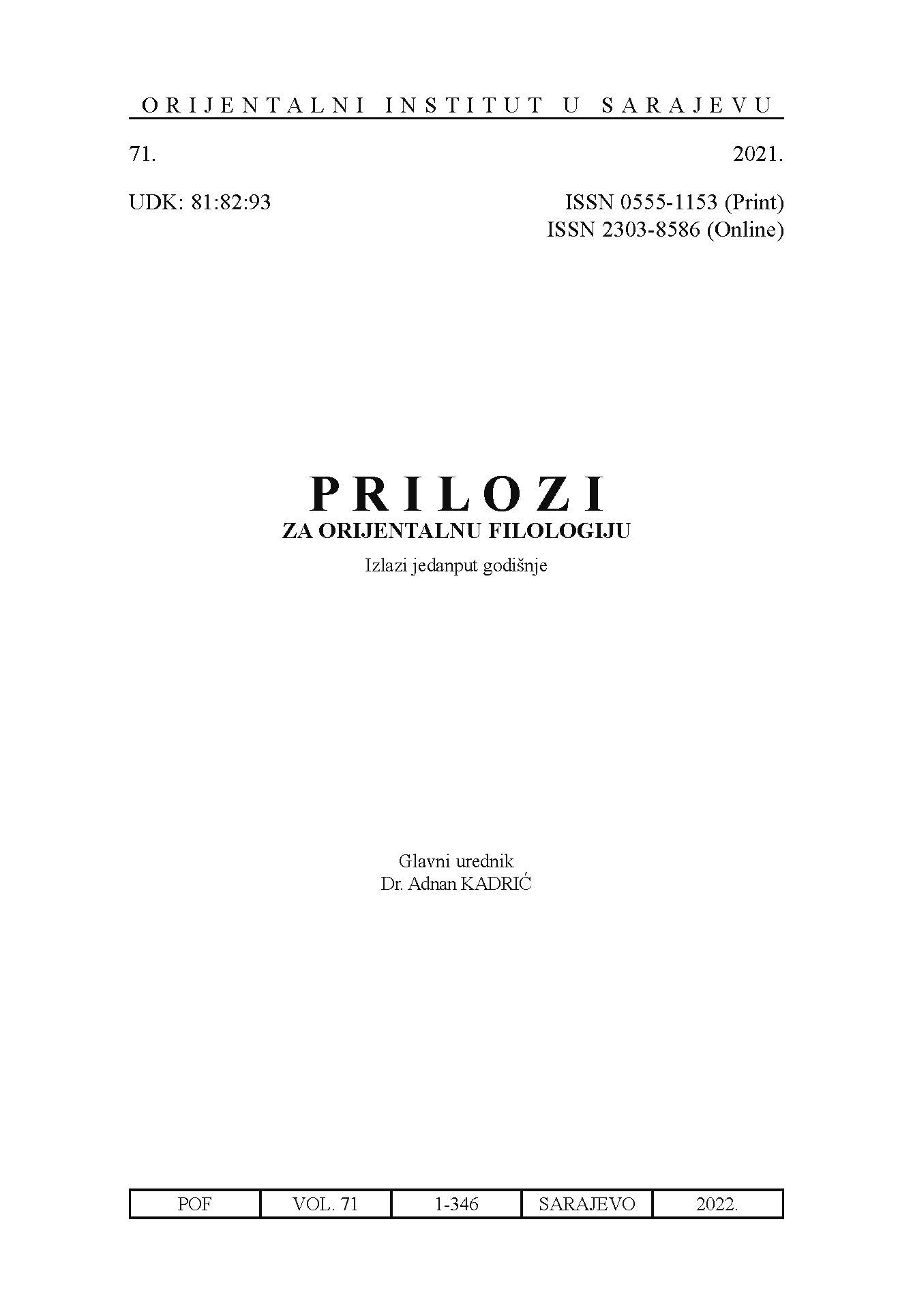 Downloads
How to Cite
Lelić, E. . (2022). Perceptions of Bosnians in Early Modern Ottoman Ethnography. Prilozi Za Orijentalnu Filologiju, 71(71), 135–161. https://doi.org/10.48116/issn.2303-8586.2021.71.135
Section
History and Diplomatics