Kaside-I Kalemiyye by Yusuf Asim, the Poet of Sarajevo
Keywords:
kaside, kaside-i kalemiyye, divan literature in Bosnia and Herzegovina, 17th century, Yusuf Asim, Alauddin Sabit
Abstract
A large number of "pen qasidas" (kaside-i kalemiyye) have been written in the rich tradition of divan literature. These are kasidas whose theme is "kalem" (the pen), or kasidas with the radif "kalem". In this paper, we will present "Kalemiyye" written by Yusuf Asim, the poet from Sarajevo from the 17th century, that he dedicated to his contemporary, friend and poet Sabit Alauddin Užičanin. The poetry of Yusuf Asim is relatively unknown in previous studies of the literature of Bosnia and Herzegovina in oriental languages, so this work will be one of the first to present this poet and his work.
Downloads
Download data is not yet available.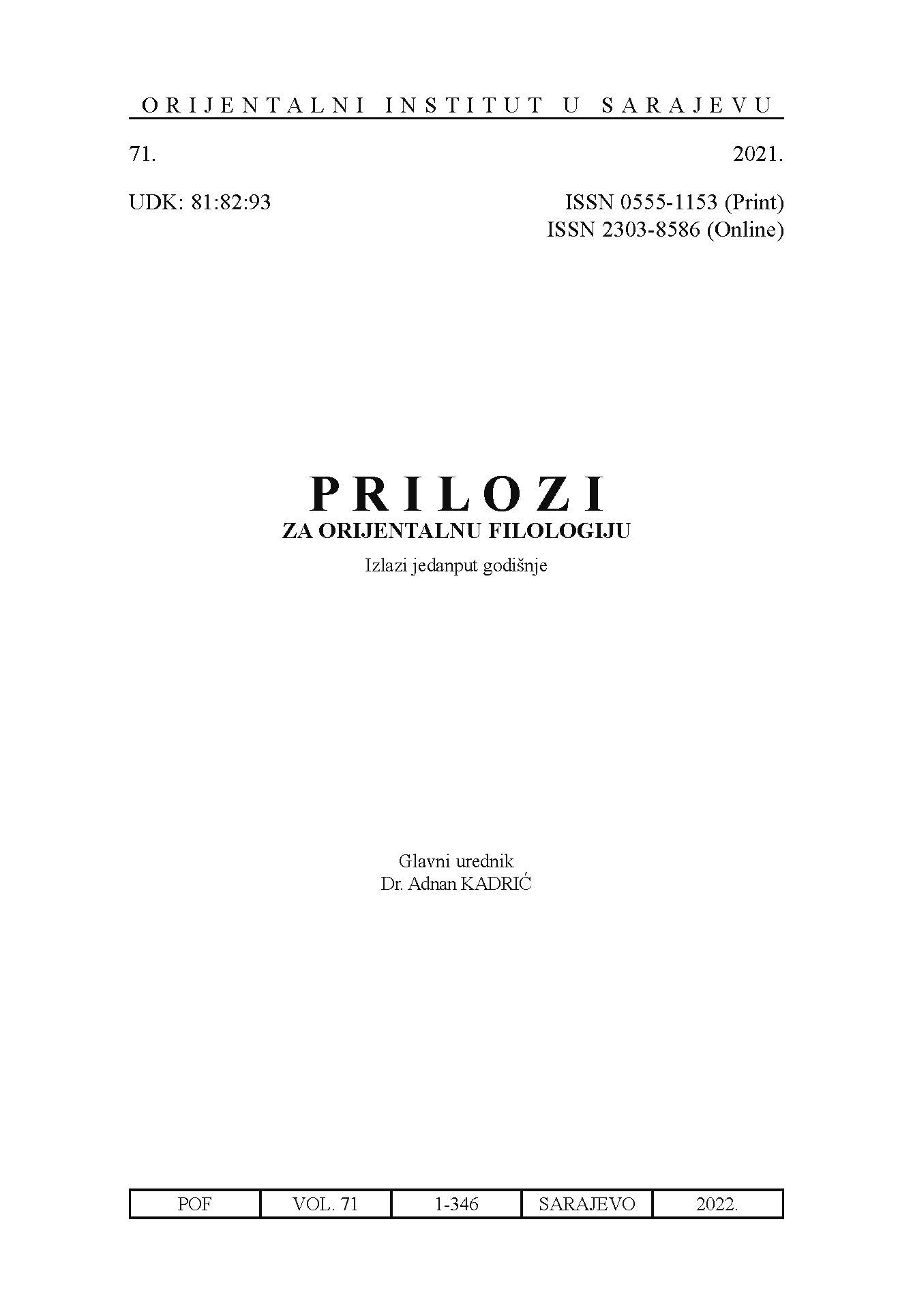 Downloads
How to Cite
Mašić, M. . (2022). Kaside-I Kalemiyye by Yusuf Asim, the Poet of Sarajevo. Prilozi Za Orijentalnu Filologiju, 71(71), 77–102. https://doi.org/10.48116/issn.2303-8586.2021.71.77