Contemporary Revolution in the Arab Novel: Tristes Tropiques of the Arab Spring
Keywords:
revolution, contemporary Arab novel, Arab Spring, dystopia, Nawal al-Sa'dawi, Khalid Khalifa, Izzudin Fishayr, non-event, void, Jean Baudrillard
Abstract
The Arab Spring is the last revolution and, at the same time, one of the most critical events in the Arab world. The paper analyzes the literary representations of this current social phenomenon. The focus is on the narratives written immediately before, during, and after the revolutions in Egypt, Tunisia, and Syria. The revolution has become a significant theme of Arab literature, so its reflections in the novel are plural and divergent. The perspectives of the Arab Spring vary from the optimism of Nawal al-Sa'dawi and Abu Bakr al-Ayadi to the dystopian image in the novels of Khalid Khalifa and the insightful discovery of the revolution as a void by Izzudin Fishayr.
Downloads
Download data is not yet available.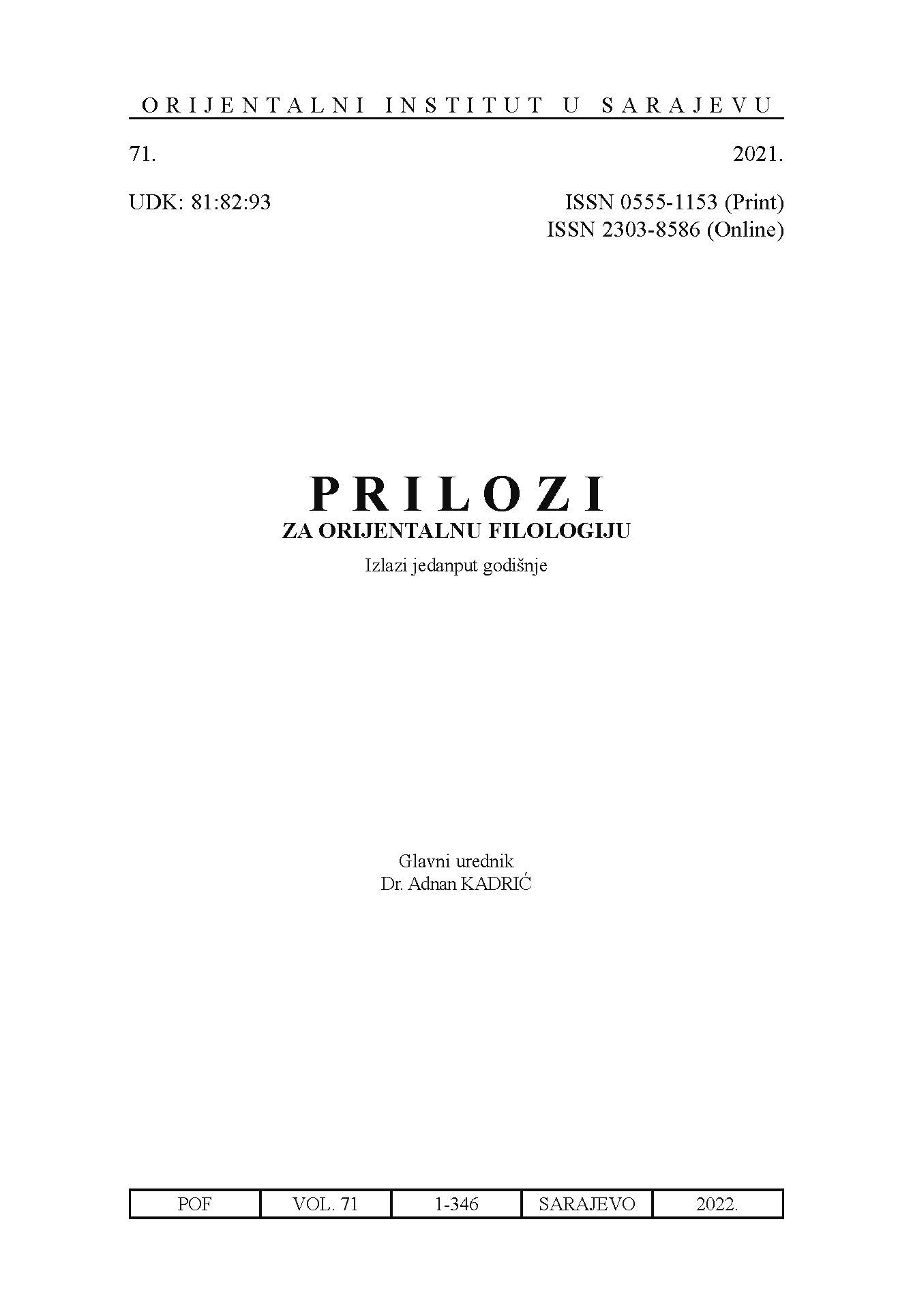 Downloads
How to Cite
Sarajkić, M. . (2022). Contemporary Revolution in the Arab Novel: Tristes Tropiques of the Arab Spring. Prilozi Za Orijentalnu Filologiju, 71(71), 51–75. https://doi.org/10.48116/issn.2303-8586.2021.71.51